About the Riverview Veterans Memorial Library Book Discussion Group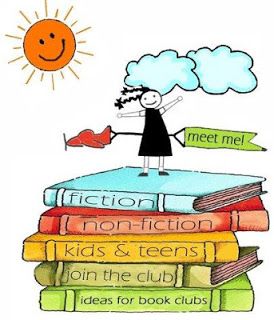 If you like to read and exchange ideas with others, join our book lovers' group for some stimulating conversations on a wide variety of books! The library's Book Discussion Group is led by Library Assistant and longtime Riverview resident, Deborah Helton. Debbie's background as a teacher, librarian, and avid reader keep her current in multiple genres of literature.
Our regular attendees hail from a variety of backgrounds, love reading different kinds of material, and never fail to contribute interesting perspectives on current selections. We have all the ingredients to make discussions animated affairs enjoyed by everyone! Attendance is free and open to all members of the public. Come join us! Everyone is welcome.
Meetings are generally held the first Monday of every month at 7:00 pm. All books are available in advance of each meeting and can be checked out at the circulation desk.
Take a look at the lists of recent readings at the bottom of this page for a taste of some of the literary flavors we have read and enjoyed.
---
CURRENT SELECTION
Date/Time: TBA
Reading Selection: TBA
We are all on Summer Break! Book Discussion Group Members will read selections of their choice during the summer and will discuss their summer reading when the group gathers again in the fall. Everyone plans to have a wonderful summer!
---
RECENT & UPCOMING SELECTIONS
---
2018 Readings
Title
Author
More About This Book
(Synopsis/Author Bio)

January
A Year Down Yonder (2000)
Richard Wayne Peck
February
Still Life With Bread Crumbs (2014)
Anna Quindlen
March
I Know Why the Caged Bird Sings (1969)
Maya Angelou
April
The Book That Matters Most (2017)
Ann Hood
May
He Said/She Said (2017)
Erin Kelly
---
PAST SELECTIONS
---
| | | | |
| --- | --- | --- | --- |
| 2017 Readings | Title | Author | Book Synopsis Author Bio … |
| January | The Lion, the Witch and the Wardrobe (1950) | C. S. Lewis | |
| February | Teacher Man (2005) | Frank McCourt | |
| March | The Invention of Wings (2014) | Sue Monk Kidd | |
| April | 1984 (1949) | George Orwell | |
| May | The Boston Girl: A Novel (2015) | Anita Diamant | |
| June – August | No Meetings (Summer Break). Members read a personal selection. | | |
| September | Discussion of individuals' summer selections. | Various | |
| October | Our Town (1938) | Thornton Niven Wilder | |
| November | All the Light We Cannot See (2014) | Anthony Doerr | |
| December | A Christmas Carol (1843) | Charles John Huffam Dickens, "Boz" | |
---
---