About the Riverview Veterans Memorial Library Book Discussion Group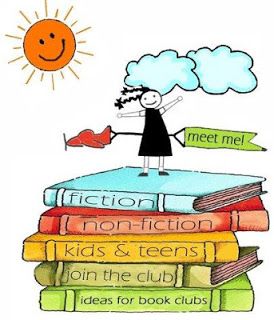 If you like to read and exchange ideas with others, join our book lovers' group for some stimulating conversations on a wide variety of books! The Riverview Public Library Book Discussion Group is led by Library Assistant Debbie Helton. Attendance is free and open to all members of the public. Come join us! Everyone is welcome.
Meetings are generally held the first Monday of every month at 7:00 pm.  All books are available in advance of each meeting and can be checked out at the circulation desk.
The Club has recently read and discussed All the Light We Cannot See (2014) by Anthony Doerr,  The Lion, the Witch and the Wardrobe (1950) by C. S. Lewis, and The Invention of Wings (2014) by Sue Monk Kidd.  A particularly enjoyable meeting engaged the group by having individual members read parts of the play, Our Town (1938) by Thornton Niven Wilder.
Past books chosen for discussion include A Walk in the Woods by Bill Bryson, Clan of the Cave Bear by Jean Auel, The Immortal Life of Henrietta Lacks by Rebecca Skloot, The Namesake by Jhumpa Lahiri, The Weird Sisters by Eleanor Brown, The Hunger Games by Suzanne Collins, Gone With the Wind by Margaret Mitchell, The Peach Keeper by Sarah Addison Allen, and many more!
---
CURRENT SELECTION
Date/Time: Monday, April 2, 7:00 pm
Reading Selection: The Book That Matters Most (2017)
by Anna Hood

Ava's twenty-five-year marriage has fallen apart, and her two grown children are pursuing their own lives outside of the country. Ava joins a book group, not only for her love of reading but also out of sheer desperation for companionship. The group's goal throughout the year is for each member to present the book that matters most to them. Ava rediscovers a mysterious book from her childhood―one that helped her through the traumas of the untimely deaths of her sister and mother. Alternating with Ava's story is that of her troubled daughter Maggie, who, living in Paris, descends into a destructive relationship with an older man. Ava's mission to find that book and its enigmatic author takes her on a quest that unravels the secrets of her past and offers her and Maggie the chance to remake their lives. [Source: Amazon Books. Accessed March 8, 2018.]
Go to the Book Discussion Group's April 2018 Reading Page to find more information about the book. There you will find quotes from the novel and reviews of the work. In addition, you will find information about the life experiences of this very interesting author, a bibliography of her works, and references to other websites about, and hosted by, the author.
---
RECENT & UPCOMING SELECTIONS
---
2018 Readings
Title
Author
More About This Book
(Synopsis/Author Bio)

January
A Year Down Yonder (2000)
Richard Wayne Peck
February
Still Life With Bread Crumbs (2014)
Anna Quindlen
March
I Know Why the Caged Bird Sings (1969)
Maya Angelou
April
The Book That Matters Most (2017)
Ann Hood
May
To be announced
To be announced
---
PAST SELECTIONS
---
| | | | |
| --- | --- | --- | --- |
| 2017 Readings | Title | Author | Book Synopsis Author Bio … |
| January | The Lion, the Witch and the Wardrobe (1950) | C. S. Lewis | |
| February | Teacher Man (2005) | Frank McCourt | |
| March | The Invention of Wings (2014) | Sue Monk Kidd | |
| April | 1984 (1949) | George Orwell | |
| May | The Boston Girl: A Novel (2015) | Anita Diamant | |
| June – August | No Meetings (Summer Break). Members read a personal selection. | | |
| September | Discussion of individuals' summer selections. | Various | |
| October | Our Town (1938) | Thornton Niven Wilder | |
| November | All the Light We Cannot See (2014) | Anthony Doerr | |
| December | A Christmas Carol (1843) | Charles John Huffam Dickens, "Boz" | |
---
Return to Book Discussion Group Page
---