Date/Time: Monday, April 2, 7:00 pm
Reading Selection: The Book That Matters Most (2017)
by Anna Hood

Ava's twenty-five-year marriage has fallen apart, and her two grown children are pursuing their own lives outside of the country. Ava joins a book group, not only for her love of reading but also out of sheer desperation for companionship. The group's goal throughout the year is for each member to present the book that matters most to them. Ava rediscovers a mysterious book from her childhood―one that helped her through the traumas of the untimely deaths of her sister and mother. Alternating with Ava's story is that of her troubled daughter Maggie, who, living in Paris, descends into a destructive relationship with an older man. Ava's mission to find that book and its enigmatic author takes her on a quest that unravels the secrets of her past and offers her and Maggie the chance to remake their lives.  [Source: Amazon Books. Accessed March 8, 2018.]
Quotes from The Book That Matters Most:
"Could a writer understand how her book had saved someone long ago, when the world was a fragile, scary place and the people she loved weren't in it anymore? Could a writer understand that her book had mattered more than anything?"
"It mattered most to me then because of where I was in my life. So in a way, there isn't just one book that matters most, there might be several, or even a dozen."
"When you read a book, and who you are when you read it, makes it matter or not."
"The idea of the book that matters most," Kiki said. "Because i think it's like impossible to pick such a book. When you read a book, and who you are when you read it, makes it matter or not. Like if you're unhappy and you read, I don't know, On the Road or The Three Musketeers, and that book changes how you fell or how you think, then it matters the most. At that time."
"If you wait long enough, someone had told him once, you settle into being married. Miss"
"She imagined books and this book group getting her through whatever was coming next."
"Books Our Mother Loved" (here she placed Indiana and The Devil's Pool, Jane Eyre and Wuthering Heights), "Books Our Father Loved" (here she placed The Lady With the Dog and Other Stories, Great Expectations, and Twelve"
"Plays by William Shakespeare), "Books I Love" (here she placed Siddhartha, The Painted Bird, On the Road), "Books We Don't Understand Why People Like" (and here she put Peyton Place and Love Story and Hawaii). It"
[Source:  Goodreads.  Date Accessed: March 8, 2018.]
Endorsements & Reviews:
"Hood's novel is rich with pleasures, and will no doubt launch a thousand book club discussions."
– USA Today
"Hood examines the push and pull between mothers and grown children and the transformative power of fiction."
– People
"Great novelists can envelop you in relatable plot lines that make you feel like you're part of the story. That's what Ann Hood, author of the much beloved The Knitting Circle, does in her latest."
– Minneapolis Star Tribune
"The Book That Matters Most by Ann Hood works on so many levels. First, it's a delightful read. Second, it's full of great book suggestions. And third, it's inspiration for book groups."
– BookReporter
"The Book That Matters Most is an exhilarating celebration of all that books awaken within us: joy, love, wisdom, loss, solace. Ann Hood is a captivating storyteller―I devoured this novel."
– Lily King, author of Euphoria
"A love of words, of reading, propels the characters from heartbreak to discovery. Book groups ― indeed, book lovers of all kinds―will delight in this compulsively and effortlessly readable novel."
– Christina Baker Kline, author of Orphan Train
"Engrossing…I admire this graceful and intimate writer for her literary sleight of hand: you don't so much read about her characters as you inhabit them."
– Elizabeth Berg, author of The Dream Lover
"Ann Hood's eye for the absurd, her masterful prose and vivid characters instantly draw you into this compelling story about mothers and daughters, husbands and wives, friends and lovers. But it's the delicate exploration of human fallibility – of love, loss, regret and redemption that make this one of those rare and wonderful books that truly matter."
– Ann Leary, New York Times bestselling author of The Good House.
[Source: Amazon Books. Accessed March 8, 2018.]
Biography
Ann Hood, an American novelist, short-story writer, and memoirist, was born on December 9, 1956, in West Warwick, Rhode Island. The author of fourteen novels, three memoirs, a short story collection, a ten book series for middle readers and one young adult novel, she has also written nonfiction. Her essays and short stories have appeared in many journals, magazines, and anthologies, including The Paris Review, Ploughshares, Good Housekeeping, Story, Five Points, and Tin House. Hood is a regular contributor to The New York Times' Op-Ed Page, Home Economics Column. Hood is a faculty member in the MFA in Creative Writing program at The New School in New York City. She also teaches at New York University and has taught at the Eckerd College Writers' Conference, The Maui Writers' Conference, and The Bread Loaf Writers' Conference. Hood lives in Providence, Rhode Island. She has two children, Annabelle and Sam, and is married to writer Michael Ruhlman.
After Hood earned her BA in English from the University of Rhode Island, she worked for the now-defunct airline, TWA, as a flight attendant, living in Boston and Saint Louis and later moving to New York City. She attended graduate school at New York University, studying American Literature.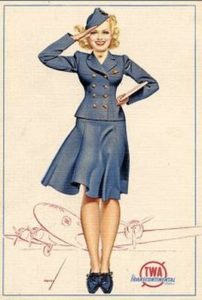 Hood began writing her first novel Somewhere Off The Coast Of Maine in 1983 while working as a flight attendant — and while attending graduate school — writing whenever she could during train rides to JFK airport or in the galleys of the airplane while passengers slept. During a furlough from the airline, she worked at the Spring Street Bookstore in Soho and Tony Roma's while writing Somewhere Off The Coast Of Maine. Like much of her work, Somewhere Off The Coast Of Maine draws upon her own life. Hood says the book began as a series of short stories about three women who went to college together in the 1960s. A year earlier, her older brother, Skip, died in a freak accident and Hood was struggling to cope with the loss. At a writer's conference, Hood was convinced by the writer Nicholas Delbanco that she was really writing a novel, and from there she began to connect the stories.
Hood's flight attendant career ended in 1986 when TWA went on strike and the flight attendants found themselves soon "replaced." With more time to devote to writing, her stories and essays began to appear in Mademoiselle, Redbook, Story, Self, Glamour, and New Woman, among others.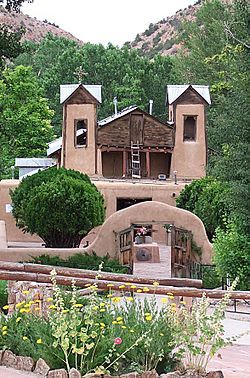 Do Not Go Gentle: My Search For Miracles in a Cynical Time (1999) follows Hood's travels to Chimayo, New Mexico in search of a miracle cure for her father's lung cancer. The dirt at El Santuario de Chimayo, a Roman Catholic church, is believed to have healing properties and thousands flock to the site each year. Her father's tumor did disappear, but he later died from complications from chemotherapy. Hood initially wrote about this experience in an essay for Doubletake Magazine. That essay went on to win a Pushcart Prize.
On April 18, 2002, Hood's five-year-old daughter, Grace, died from a virulent form of strep. For two years Hood found herself unable to write or even read. She took solace in learning to knit and in knitting groups. She gradually made her way back to her craft, writing short essays about Grace and grief. To make sense of her own grief, in late 2004 Hood began to write her novel The Knitting Circle, about a woman whose five-year-old daughter dies from meningitis. The woman joins a knitting group of others also struggling to heal from loss. Hood's best-selling memoir, Comfort: A Journey Through Grief chronicles her own struggle after her daughter's sudden death.
She explores the theme of grief in her novel, The Knitting Circle. In her novel, The Obituary Writer, she again explores grief and "the remedies that can ease, if never entirely banish" it. There, she also explores gender roles and complications of romantic love. Her best-selling memoir, Comfort: A Journey Through Grief (2008), chronicles the death of her five-year-old daughter, Grace, and her subsequent search for healing. The book was named one of the top ten non-fiction books of 2008 by Entertainment Weekly and was a New York Times Editor's Choice.
Hood is the editor of the anthology Knitting Yarns: Writers on Knitting (2013), in which her essay "Ten Things I Learned From Knitting" appears as well as its sequel Knitting Pearls: Writers Writing About Knitting. She is the recipient of the Paul Bowles Prize for Short Fiction, two Pushcart Prizes, and a Best American Spiritual Writing Award.
Bibliography
Novels
Somewhere Off the Coast of Maine (1987)
Waiting to Vanish (1988)
Three-Legged Horse (1989)
Something Blue (1991)
Places to Stay the Night (1993)
The Properties of Water (1995)
Ruby (1998)
The Knitting Circle (2005)
The Red Thread (2010)
The Obituary Writer (2013)
An Italian Wife (2014)
The Book That Matters Most (2016)
Young-Adult Novels
How I Saved My Father's Life (And Ruined Everything Else) (2008)
She Loves You (Yeah, Yeah, Yeah) (2018)
Short story Collection
An Ornithologist's Guide to Life: Stories (2004)
Nonfiction
Creating Character Emotions (1998)
Do Not Go Gentle: My Search for Miracles in a Cynical Time (Memoir; 2000)
Comfort: A Journey Through Grief (Memoir; 2008)
Knitting Yarns: Writers on Knitting (Essay; Anthology; 2013)
Knitting Pearls: Writers Writing About Knitting (Essay; Anthology; 2015)
Morningstar (Memoir; 2017)
Additional References
---
Return to Book Discussion Group Page
---