Remembering Kirk Borger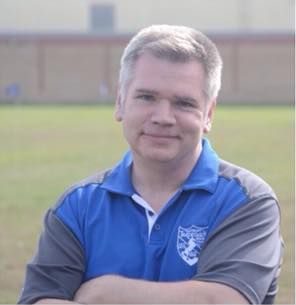 One year ago this week the Riverview Library staff learned that our Director, Kirk Borger, had taken his own life. We were devastated by his passing and were overcome with sadness that he would no longer be walking through the Library's doors. Everyone who knew him has memories that are special to them — whether it was one of his stories or their awe for his ability to remember their name every time they visited. Thank you, Mr. Kirk, for your endless storytelling, your crazy-fun puppet story times, your unique spin and passion about all things library-related and for teaching us everything we could ever need to know about rugby and American military/political history. And a forever thank you from so many of us, including this Library's new Director, for impacting our lives with your kindness and belief in giving people a chance (or two or fifty). The Library was Mr. Kirk's safe place to land and we attempt to honor his memory by working every day to make the Riverview Library a place for making connections, a place to find joy and a place to find solace.
If you, or someone you know, is struggling with thoughts of hopelessness or suicide, you are not alone. There are people and resources that can help. Please call 1-800-273-8255 or visit:
https://suicidepreventionlifeline.org/.

---
TAX FORMS:  Both Federal AND State of Michigan tax forms are available in the lobby of the Library. Forms can also be printed at IRS Forms and Instructions. The staff of the RVML can not assist patrons with filling out forms nor can we answer any questions regarding your tax filing. 
---
March 20 – April 30 the RVML will be participating in Gleaners' Food for Thought Campaign. Please drop off all non-perishable food items in the bins located in the Library's lobby. Thank you for helping us help those in need!
---
Click on link below to see a larger image or download/print the flyer.
GLITTERING PALACES OF DETROIT: Jazz from the 1920s and 1930s
---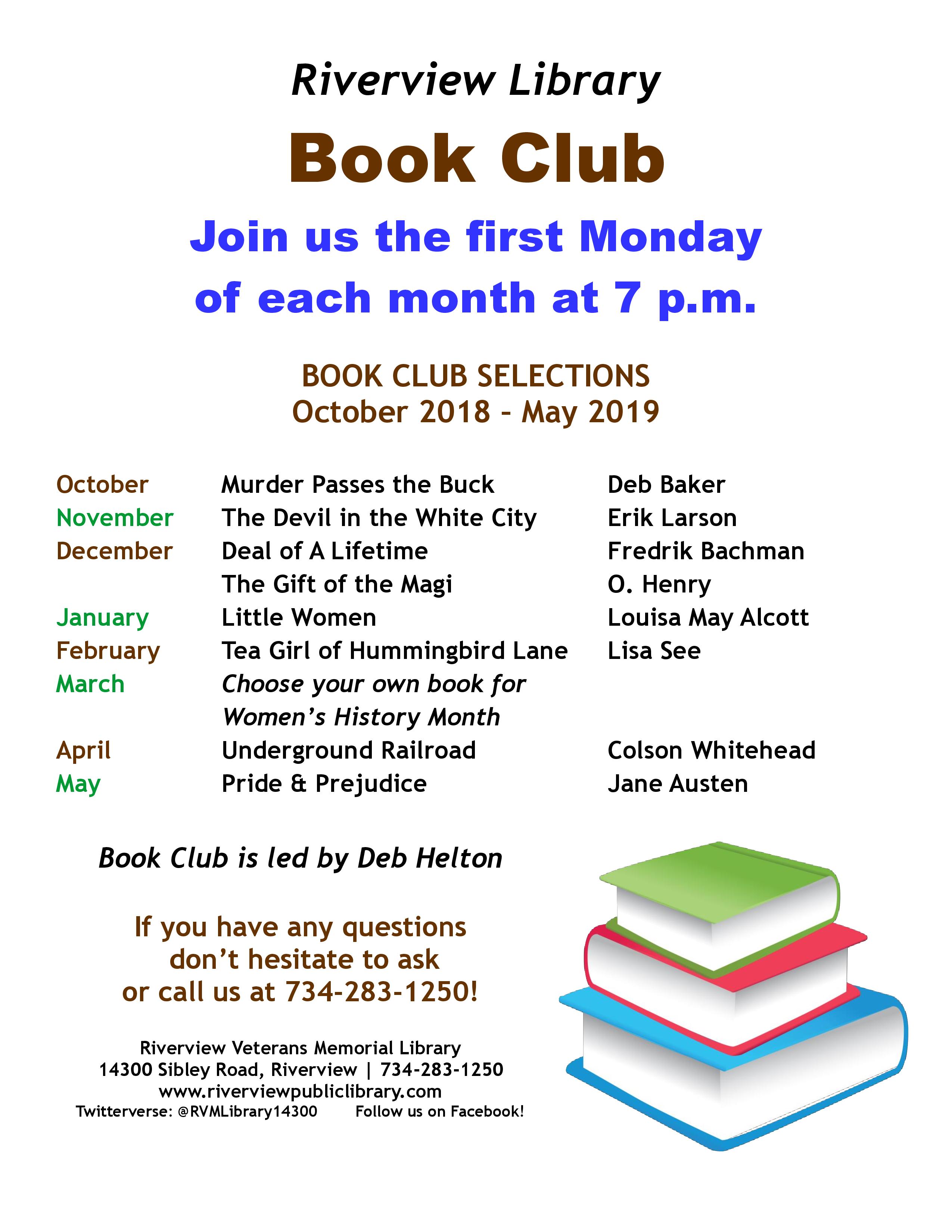 Click on link below to see a larger image or download/print the flyer.
---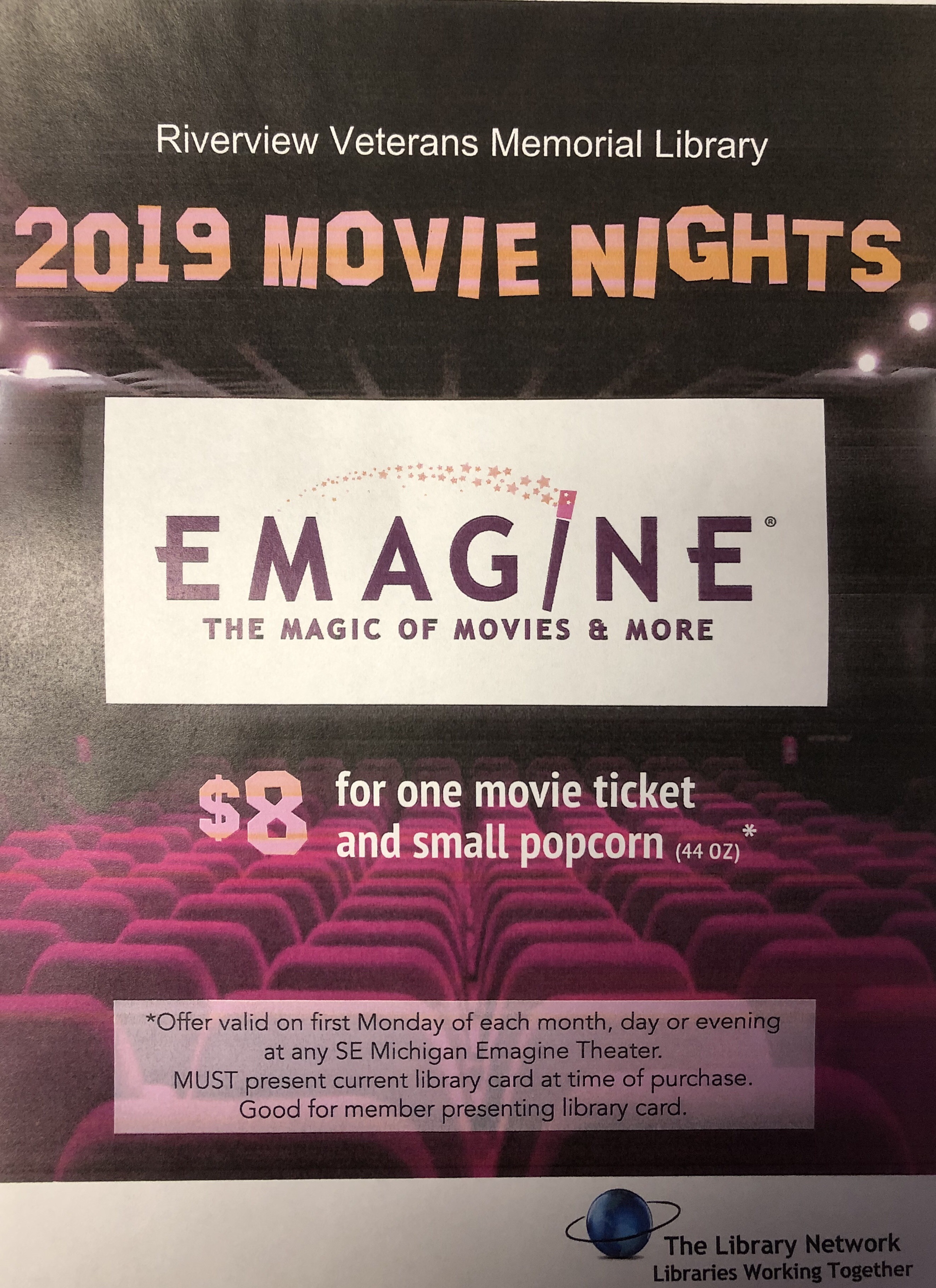 Click on the link below to see a larger image or download and print this image.
---