Now Available @ the RVML!
TumbleBook has allowed our patrons free access to their book databases until August 31, 2020.
Please click an image to start your reading adventure.
 Happy Reading!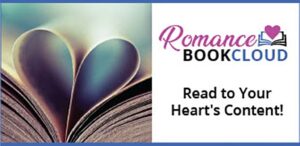 ---
Friday, March 27, 2020:
Those needing access to a free WiFi signal can access the Library's free WiFi from the parking lot around the building. Parking near the Library (on the mailbox side) will give you the strongest signal. The WiFi access point is called 'Library' and a password is not required. Working on a laptop or cellphone from your car might not be ideal but it can be helpful in a pinch. Please reach out with any questions.
---
Wednesday, March 25, 2020:
The Riverview Library has put together a fun challenge for reading lovers of all ages! Complete the checklist below during this time of social distancing. No printer? No problem. Write down the list on a piece of paper or keep note of the list on your smart device. Bring the completed list to the Riverview Library when we reopen (check back here for updated information) to earn a special prize bag. Have fun & happy reading! 🙂
---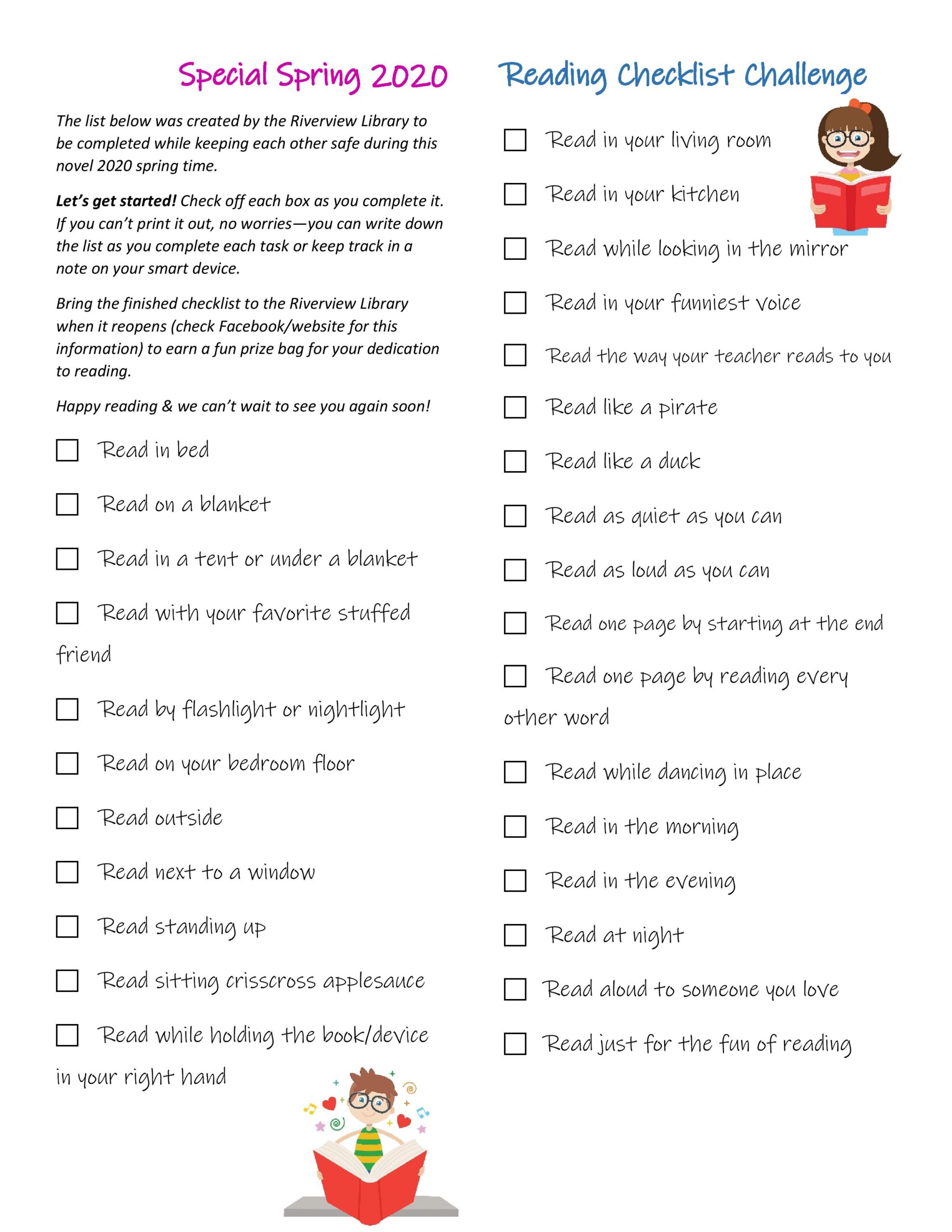 Click on link below to see a larger image or download/print the flyer.
---
Sunday, March 22, 2020 Update:
Governor Whitmer has extended the closure of all public libraries in Michigan until April 13, 2020.
We will be closed to the public until this time. The dropbox will also remain closed.
Click  to read  Gov. Whitmer's Executive Order.
We wish you well.
---
Currently, the library is not accepting BOOK DONATIONS due to lack of storage space. We will post a notice when we are again able to accept more books. Thank you for considering our library for your donations.
---
Click on link below to see a larger image or download/print the flyer.
---